Biography
Tadashi Suzuki
Director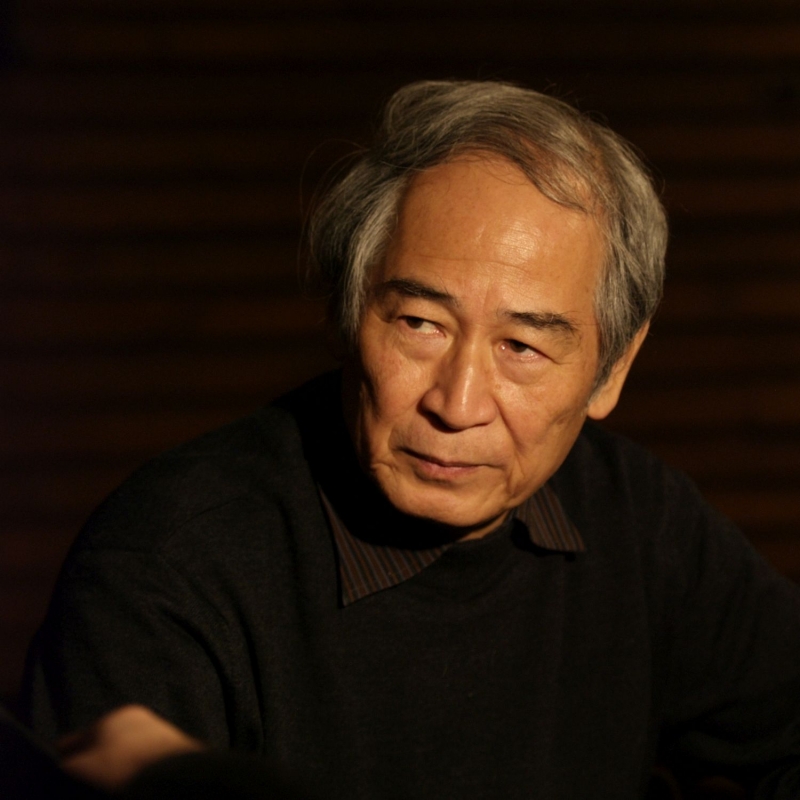 photo Suzuki Company of Toga Archive
Tadashi Suzuki (born 1939, Japan) is the founder and director of the Suzuki Company of Toga (SCOT) based in Toga village, located in the mountains of Toyama Prefecture. He is the organiser of Japan's first international theatre festival (Toga International Arts Festival) and the creator of the Suzuki Method of Actor Training. He also serves as a member of the International Theatre Olympics Committee.
Suzuki's stage works include On the Dramatic Passions, The Trojan Women, Dionysus, King Lear, Cyrano de Bergerac, Madame de Sade and many others. Besides productions with his own company, he has directed several international collaborations, such as The Tale of Lear, co‑produced and presented by four leading regional theatres of the US; King Lear, presented with the Moscow Art Theatre; Oedipus Rex, co‑produced by Cultural Olympiad and Düsseldorf Schauspiel Haus; and Electra, produced by the Taganka Theatre.
Suzuki has articulated his theories in a number of books. A collection of his writings in English, Culture is the Body, is published by the Theatre Communications Group in New York. Also, a book written on Suzuki titled The Theatre of Suzuki Tadashi is published by Cambridge University Press, as part of their Directors in Perspective series, featuring leading theatre directors of the 20th century. Suzuki is also a seminal thinker and practitioner whose work has a powerful influence on theatre everywhere. Suzuki's primary concerns include: the structure of a theatre group, the creation and use of theatrical space, and the overcoming of cultural and national barriers in the interest of creating work that is truly universal.
Suzuki's activities, both as a director creating multilingual and multicultural productions and as a festival producer bringing people from throughout the world together in the context of shared theatrical endeavor, reflect an aggressive approach to dealing with the fundamental issues of our times.
In 1976, Tadashi Suzuki relocated his theatre troupe, the Waseda Shogekijo – which for the previous ten years had spearheaded the new theatre movement in Japan – from its home in central Tokyo to Toga, a remote village in the mountains. Working from a thatched-roof house, built in the traditional gassho-zukuri ('praying hands') style, which the group had converted into a theatre, they renamed themselves the Suzuki Company of Toga (SCOT). Following Suzuki's notions of the universality of theatre, this special location played host for many years (1982–1999) to the Toga International Arts Festival, and now continues under the title SCOT Summer Season, also offering workshops in the Suzuki Method of Actor Training created by Suzuki.