Maja Komorowska
Actress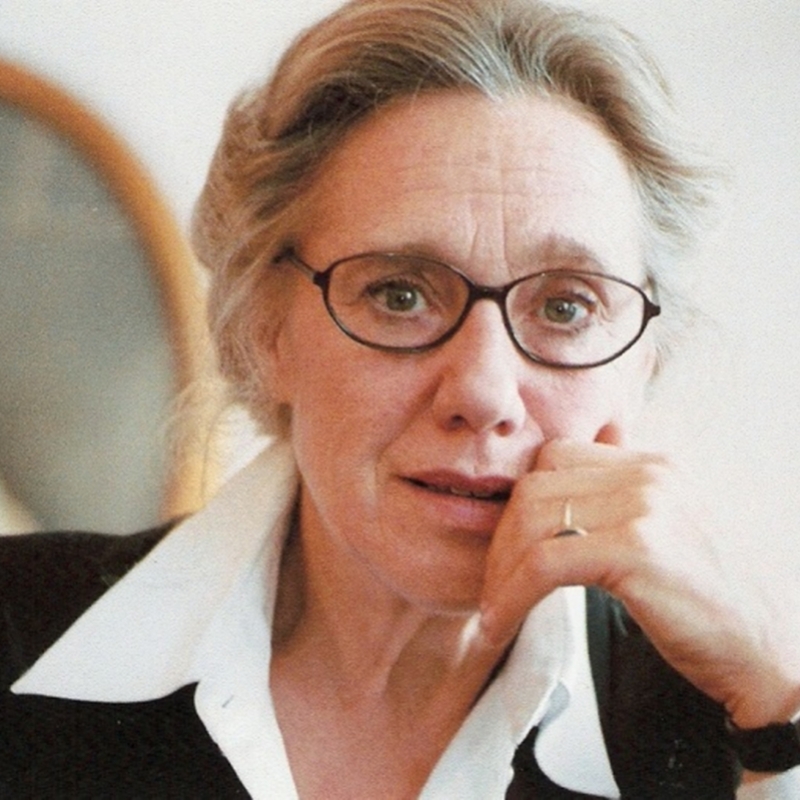 photo Michał Mutor
Maja Komorowska (Maria Tyszkiewicz) (born 1937, Poland) is a theatre and film actress, as well as professor at the Aleksander Zelwerowicz National Academy of Dramatic Art in Warsaw, with which she has been associated since 1983. In 1960 she graduated from the PWST National Academy of Dramatic Arts in Kraków (Department of Puppetry. She made her debut on stage in the Kraków's Teatr Groteska in 1960. From the 1961/62 season to the 1967/68 season she was a member of the ensemble of the Theatre of the 13 Rows in Opole, which transformed into Laboratory Theatre in 1962 (and moved to Wrocław in 1965), run by Jerzy Grotowski. Komorowska took part in the first variant of the Theatre's production of Acropolis. She also performed Tarudant in The Constant Prince. After seven years with Grotowski's theatre she joined the ensemble of the Wrocław Contemporary Theatre, where she worked in the 1968/69 and 1969/70 seasons and subsequently of Polski Theatre in the 1970/71 and 1971/72 seasons. Since 1972 she has been working at the Contemporary Theatre in Warsaw.
Maja Komorowska has worked with many eminent theatre directors: Erwin Axer, Maciej Englert, Jerzy Grotowski, Jerzy Jarocki, Helmut Kajzar, Jerzy Krasowski, Krystyna Skuszanka, Bohdan Korzeniewski, Krystian Lupa, and Krzysztof Warlikowski, as well as film directors: Krzysztof Kieślowski, Tadeusz Konwicki, Andrzej Wajda, Krzysztof Zanussi, Edward Żebrowski and others. She has appeared in Polish and international films, such as Family Life, Behind the Wall, A Woman's Decision, A Year of the Quiet Sun, and Zanussi's At Full Gallop, Kieślowski's Dekalog: One, and The Wedding, The Maids of Wilko and Wajda's Katyń. She has played over 30 significant roles for Polish TV Theatre. Currently she performs in the following productions: Mimo wszystko (Memoir) by John Murrell, directed by Waldemar Śmigasiewicz at the Contemporary Theatre, and Beckett's Szczęśliwe dni (Happy Days), direceted by Antoni Libera, a guest appearance at the Dramatic Theatre (premiere in 1995).
Maja Komorowska has won numerous prizes for outstanding interpretations in Poland and abroad. In January 2011 in the Wawel Castle in Kraków, she was awarded the Grand Cross of the Order of Polonia Restituta, a Polish state order. In November 2010, the French ambassador to Poland awarded her with the Commander Order of Arts and Letters.
She remains professionally active and is engaged in herself also in social causes. For many years she been meeting with audiences in many parts of the world, taking part in Q&A sessions and reading the works of eminent poets. During martial law, she worked for the Social Council founded by the Primate of Poland and the Committee to Assist for the Imprisoned and their Families, and later for Jacek Kuroń's S.O.S. Foundation. Currently, she is a member of the Cancer Hospice Council. In 1993, Komorowska published a book 31 dni maja (31 Days of May; Wydawnictwo Tenten). In 2004, the publishing house Oficyna Wydawnicza Errata published Pejzaż – rozmowy Barbary Osterloff z Mają Komorowską (Landscape – Barbara Osterloff's Conversations with Maja Komorowska). Together with Tadeusz Sobolewski, she wrote the book Pytania, które się nie kończą (Questions without End; Mazowieckie Centrum Kultury and Czuły Barbarzyńca, 2014).