Biography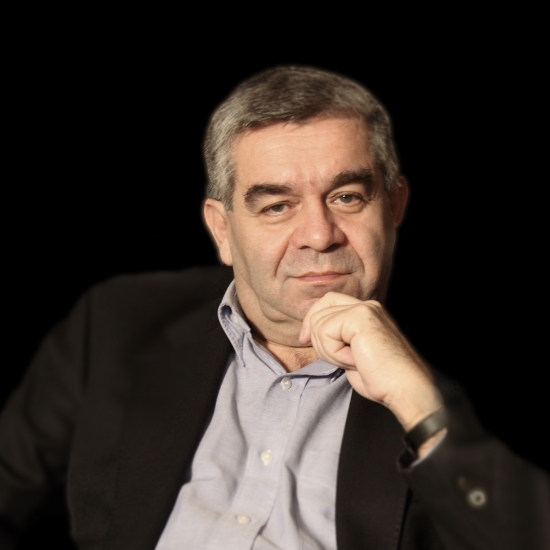 Director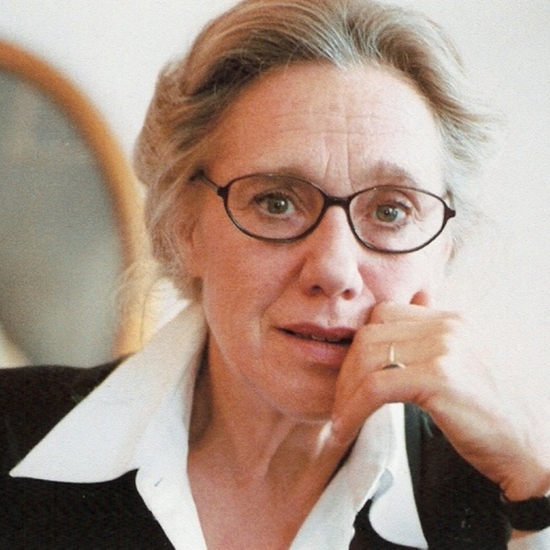 Actress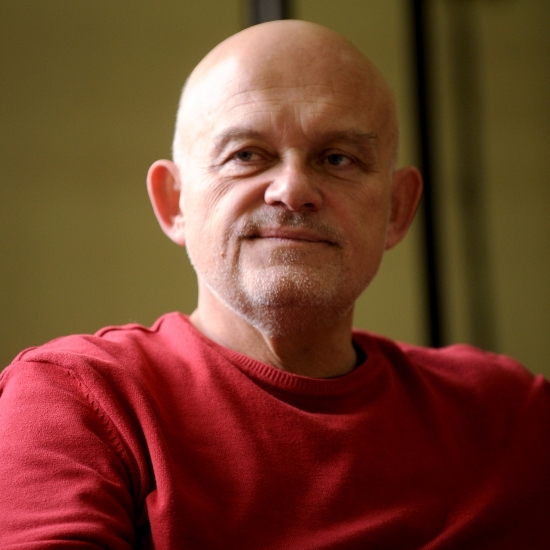 Actor
Description
This two-act play from 1961 is one of the many works of the Irish playwright, prose writer and essayist that have been put on by Antoni Libera. Libera's love for Samuel Beckett's work, however, goes much deeper – he is an expert on and the translator of all Beckett's plays and his selected essays and poems, as well as a member of the America-based Samuel Beckett Society. Perhaps this explains why Antoni Libera has achieved genuine mastery in directing the plays of the creator of the theatre of the absurd. Happy Days (featuring Maja Komorowska as Winnie and Adam Ferency as Willie) is a proof of that. The power of Libera's adaptations of Beckett plays is said to result from them not being identical with the literary originals. In the case of Happy Days, the same can be said about the actors' interpretations, which seem to have been developed somewhat in defiance of the author's intentions. Thanks to this, Antoni Libera, in an onstage world that is identical to the one presented in the text, penetrates deeply under the surface the words, avoiding simplifications and clichés, proving – not for the first time – in expertise in handling Beckett's uneasy, deeply pessimistic theatre narration.
Dramatic Theatre, Warsaw
Translator, director ― Antoni Libera
Performers ― Maja Komorowska, Adam Ferency
Set design ― Ewa Starowieyska
Set designer's assistant ― Anna Klikowicz
Lighting ― Rafał Rudkowski
Sound ― Dariusz Kamiński
Make-up ― Izabela Jahnz
Stage manager ― Barbara Zając
Production ― Piotr Duda
Premiere ― 30 November 1995
I have seen many good and interesting creations. But grand roles do not come in abundance, and it is only a few times in a lifetime that one encounters a real masterpiece. Winnie played by Maja Komorowska is, for me, a masterpiece.

Janusz Majcherek | Gazeta Wyborcza Stołeczna

Such intensive, pure and noble performances are few and far between. Beckett's character is embedded in a mound of earth in the wilderness: in Act I she is buried up to her waist, in Act II up to her neck. At first the actress can use her hands and props, she has things with which to keep herself busy and engage the audience. Later on, however, she is left with just her head, face, voice. Winnie falls into herself, the world around her is dying, we know there will be nothing left at the end. To play more than one can play is a challenge that Beckett sets the actor. Komorowska rises to it, giving Winnie a unique flavour.
Information
Date and hour
Venue
Running time
100 minutes (with an interval)