Biography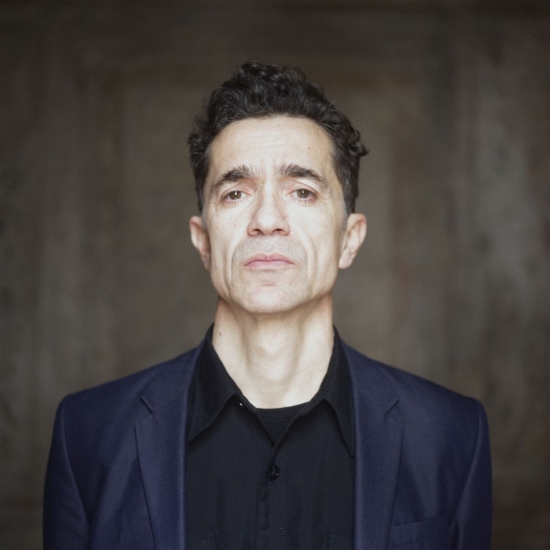 Director
Description
This work transfigures the various moments of the life of Moses, as they are narrated in the Book of Exodus. In the events of this man's life there is something that inheres in the substance of our time. As with Michelangelo's Moses – described in the text that Freud dedicated to this work – the prophet of monotheism is presented here as a man forced to react when faced with the difficulties that this God – without name and without image – puts before him, starting from the abandonment of his newborn body in the waters of the Nile. The character Moses is dissolved across the scenes, disregarding biographical narration to extend himself over concepts, sentiments and premonitions of a revelation that acts now, in our time. Moses is brought closer to the spectator's gaze, embodied in every element of the performance, which is conceived in tableaus and fragments, psychic vibrations that emerge like ripples across the space-time of life, he is at once routine and obscurely perceived as an exile.
The title evokes the famous spiritual sung by the slaves of America, who identified themselves with the Judaic people, a presage of their return to Africa. The Israelites, able to return from their exile in Babylonia and – thanks to Moses – from their slavery in Egypt, were the symbol of their next liberation. Today, the singing of the slaves in America may refer to the condition of our slavery, incorporeal, exiled from being.
All that lies between is the object of this work.
Socìetas Raffaello Sanzio
Direction, set, costumes and lights — Romeo Castellucci
Text — Claudia Castellucci and Romeo Castellucci
Performers — Rascia Darwish, Gloria Dorliguzzo, Luca Nava, Stefano Questorio, Sergio Scarlatella and with three Extras
Music — Scott Gibbons
Collaboration to the set design — Massimiliano Scuto
Sculptures on stage, prosthesis and machinery — Giovanna Amoroso, Istvan Zimmermann
Costume's realization — Laura Dondoli
Production — Benedetta Briglia, Cosetta Nicolini
Premiere — 4 November 2014
The audience is almost bombarded with wave after wave of stark visual imagery, metaphors to unravel, concepts to absorb, and huge emotional levels. […] This is, literally, a stunning production.

Barry Lenny | broadwayworld.com

Equal parts brutal and tender, graphic and beautiful, Go Down, Moses ultimately leaves us with a sense of awe and infinite possibility.

The spectators must accept that they will be affected. The images I show don't belong to me, I don't invent any of them, I surround myself with these images, amass them. It's only their combination that can 'scandalize' as it affects what everyone feels without knowing it. Theatre is a mirror, even if an obscure one.

Romeo Castellucci in conversation with Guy Duplat | La Libre
Information
Date and hour
Venue
Other details
Only suitable for ages 18+
A free bus will take you to the show at 7pm from outside the Wrocław Opera building.