Biography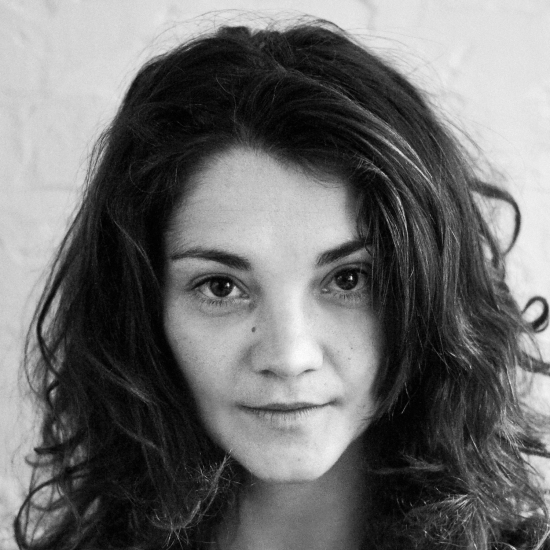 Actress
Description
Insenso is the story of a woman who is insanely in love, with love transcending logic, boundaries and dimensions. Insenso is a total defeat of wisdom, a crippling triumph of feelings.
It is an opera without music, where the word and body are separate instruments. The movement in the play is not only the backdrop for the words but is in dialectical conflict with them. This form of theatre seeks to stir the audience mentally and physically.
The piece is dedicated to Greek actress Melina Mercouri, the originator of the European Capital of Culture, a project which embodies her idea of culture that transcends boundaries. Her passion did not stem from ideals or political agendas but from deep love and her belief in the 'meaningfulness' of human nature.
Director ― Petros Sevastikoglou
Text ― Dimitris Dimitriadis, translated by Ilias Vrazas
Performer ― Alexandra Kazazou
Sets ― Bajka Mourier, Petros Sevastikoglou
Costumes ― Bajka Mourier
Sound ― Kostas Georgakopulos, assisted by Dariusz Jackowski
Lighting, photographer ― Karol Jarek
Sets ― built by a team led by Piotr Jacyk
Producer ― Kostas Georgakopulos
Production ― Avant Art, The Grotowski Institute
Project co-ordinator ― Grażyna Górka-Dudek
Premiere ― 15 January 2016