Biography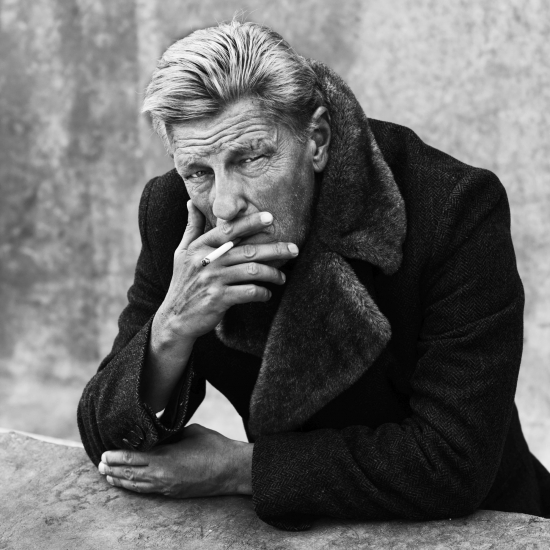 Director
Actor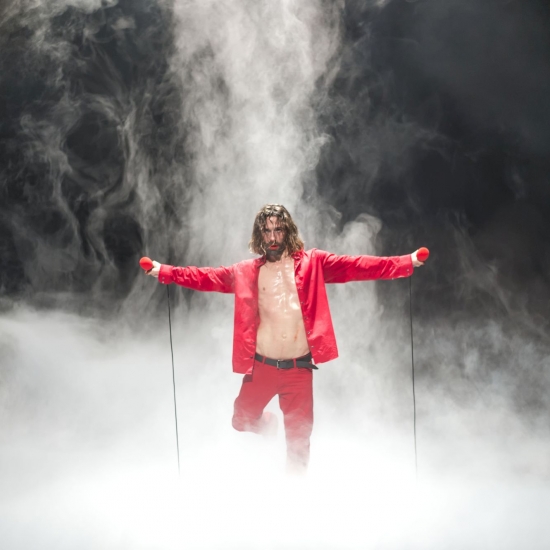 Company
Description
The time between the father and the son is paved by patience. One has seen it all. The other still needs to learn it all. And conversely so. The arrow of time is always at the advantage of the son, because he can start over again, explore the path from its beginning and still have heaps of time, a discomfort the father tries to compensate for by pushing and shoving with all of the power available. The son has to follow his father's course, a path made by planned instincts, because he's the father after all, the father of time.
In this performance Jan Fabre explores the art of postponing. The postponement creates a reserve, an instant in which everything is still possible, in which you don't have to make choices yet. The son has an imaginary exchange of thoughts with his father. He reveals himself as Charon, the ferryman that prepares the father for the last passage. He knows death like none other. Every night again he allows death and birth to come. Every night again he crosses the Styx. He is after all the accomplice of the spiritual, he awakens phantoms and sends them back to their heaven and hell from which they were born. He knows his role well, he's played it so often. Father will you join me? For this solo, Jan Fabre was inspired by the life of Cédric Charron, a dancer with whom he has worked closely since As Long as the World Needs a Warrior's Soul (2000).
Luc Van Den Dries | University of Antwerp
Troubleyn/Jan Fabre (Belgium)
Adaptation, director and choreographer — Jan Fabre
Performer  — Cédric Charron
Music  — Tom Tiest
Costumes  — Jan Fabre, Andrea Kränzlin
Lighting  — Jan Fabre, Geert Van der Auwera
Choreography  — Jan Fabre
Dramaturgy  — Miet Martens
Partners  — City of Antwerp, Flemish Community
Premiere  — 3 April 2014
Cédric Charron is phenomenal in a role that requires both a dramatic and choreographic talent.

Agnès Izrine | Danser Canal Historique

Cédric Charron, with his long hair and wild physique, dances in unstable equilibrium, as though suspended above the void, between shadow and light, under tension.

This highly sculptural smoke, forming hills or clouds, has an uncertainty about it that fits in with the performance. This volatile element structures the whole show.